The Kansas City Sport & Social Club (KCSSC) was founded in 2005 to promote recreational sports leagues and social events for Kansas City's young professionals. KCSSC now boasts over 3,000 members. Membership to the organization is free! Most sports offered within the areas most fun #1 Kansas City sports club are Coed adult, including; kickball, softball, dodgeball, flag football, soccer, volleyball, ultimate Frisbee. KCSSC also offers corporate leagues for the local law firms, and advertising agencies.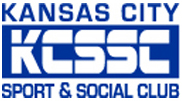 Teams that are organized can sign up for any sports leagues that are still currently registering teams at that time. Participants can register as a team, or they can sign up as a small group or even as free agents. KCSSC welcomes corporate teams and alumni groups. These leagues encourage players to get the most out of life through competition and networking with the areas premier and elite Kansas City sports club.

Kansas City Sport and Social Club, the areas premier provider of adult recreational sports leagues, is proud to have created and offer Corporate Sports Leagues. When in elementary school, we played Little League baseball and peewee football and so on depending on your sport. In college we spent our spare time playing intramural volleyball, softball, lacrosse, etc. This fun doesn't have to end now just because of entering the workforce. Visit our League Registration pages and join a team today!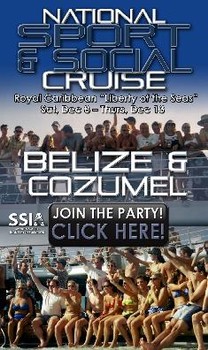 Not only are Coed adult sports leagues growing and thriving, but KCSSC makes it possible to play your company. Now, instead of competing with (and against) classmates, you'll be joining your co-workers on the field, getting in shape and simply having a blast of a time with the only Kansas City sport club you'll ever need to join!
The benefits of playing in a sports league with your office mates are numerous. The recreation allows ways to improve health and fitness, and the competition gives the opportunity to bond and build trust with the very co-workers that you work hard along every day. It can also offer a welcomed way to unwind after work.
Carlos Lee and his team of Kansas City sports club enthusiasts offer two ways to get involved in Coed adult recreational sports. Teams can join recreational leagues that are open to the public, or they can now join Corporate Sports Leagues (CSL) reserved for strictly corporate teams. CSL allow you to play against other companies throughout in the city and outside of your field.
Depending on what sport companies select, they may have more sign-ups than needed for one team. In an instance like this, we provide multi-team discounts so that everyone can join in the fun. Even if your company decides not to participate in the leagues, let our sports specialist come to your office and speak to your staff about the benefits that recreation can have on overall health. Give us a call and we'll schedule an appointment!

KCSSC currently offers softball, kickball, dodge ball, sand volleyball, flag football, soccer and Men's basketball. Starting in 2013 we will be branching out to Wichita, Omaha, Springfield, Mo, and Des Moines! Let your friends know we are on our way. We also sponsor several charity events such as Dodge for a Cause, Kick for a Cure, and Dodge KC.
Please feel free to contact us at info@kcsportandsocialclub.com