Looking for the best in Coed adult Kansas City soccer leagues?... KC Sport & Social Club is proud to offer only the best and premier soccer leagues in the KC area, which are also located at top of the line field-turf locations. If you're ready to participate and join in on the fun with one of our Coed adult Kansas City soccer leagues, you too will have access to these amazing member benefits...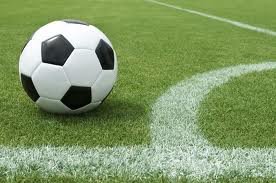 8 week regular seasons
premium soccer leagues
top of the line locations
tournament playoffs
prizes for league champions
certified referees
post-game bar specials


Our overall goal is to provide a friendly, respectful, competitive and internationally diverse environment for college students, professionals and anyone living in the KC area. All of our league members benefit from playing soccer, extending friendships and enhancing their social networking via KC Sport & Social Club soccer leagues.
KC Sport & Social Club is a dedicated Coed adult group, and has a good balance of guy to girl ratios of active and fun league members. It is a very diverse group, and members can be found from all continents of the world. Kansas City soccer league participants consist of very enthusiastic professionals with a variety of career backgrounds, graduate and under graduate university students.
Our goal is to let everyone play soccer to the best of their ability in an arena that is designed for maximum fun and enjoyment! Make sure to arrive at the field ready to 'get your game on' with Kansas City's premier, most competitive and sportsmanship Coed adult soccer League. Please be mindful and allow everybody to always have a good time as well. Absolutely no rough or overly competitive can be tolerated for good reason. This is an adult-coed Kansas City soccer league, and you must be at least 18 years of age to become a member. All levels of soccer skills are welcome!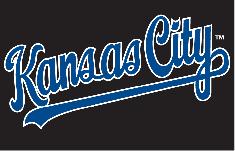 The KC Sport & Social Club soccer league was established with the overall intent to always provide opportunities for recreational, and competitive soccer action that was just down right fun! This premier Kansas City soccer league has a primary intent and focus to promote and enforce sportsmanship and respect to all those who participate.
The league was founded by Carlos Lee, President and Director. Carlos is a very savvy individual who knew there was a big demand and desire for a safe, competitive and recreational adult-coed soccer league. I think it's safe to say that thousands of active and in shape students, young professionals, business people and many alike; are very pleased that Carlos and his team did indeed make the decision to launch KC's premier recreational sports league. Switch over to a healthy lifestyle, and come join Kansas City Sport & Social Club and get in on the action!
Just ask any of the existing or past members... It doesn't make a lick of difference whether you play like a slice of ham or Mia Hamm, Madonna or Maradona, because in this particular soccer league everybody is always encouraged and welcome to join! Since the beginning, Carlos Lee and his fantastic team of dedicated sports-aholics have been offering adult-coed sports leagues in the Kansas City and surrounding areas... providing a safe, competitive and enjoyable environment for everyone of all skill levels to be able to hone their skills, exercise, and discover new people. Come join us, and discuss life during the post-match drinks!

KCSSC currently offers softball, kickball, dodge ball, sand volleyball, flag football, soccer and Men's basketball. Starting in 2013 we will be branching out to Wichita, Omaha, Springfield, Mo, and Des Moines! Let your friends know we are on our way. We also sponsor several charity events such as Dodge for a Cause, Kick for a Cure, and Dodge KC.
Please feel free to call us @ 816-665-3259, or e-mail Carlos directly info@kcsportandsocial.com