Breaking news from Kansas City Sport & Social Club
... Now you can play in the best adult recreational sports leagues; including the ultimately exciting flag football. Fun leagues, great locations, and great sponsors.
Meet, Greet, and Compete!

The KC Sport & Social Club was started in 2004 to help fill the void left when the original Kansas City Sport & Social Club ceased operations in 2001. Current Management took over the club and resumed use of the KC Sport & Social Club name in 2005. The Club currently has over 4,000 registered members, and serves over 2,100 sports participants per year. This number will dramatically increase with the addition of the sand volleyball. We currently offer Kansas City flag football, soccer, kickball, sand volleyball, and softball leagues.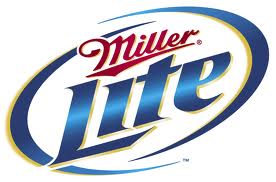 Kansas City Sport & Social Club leagues are registering for the current Session! New this year, we have Coed Kansas City flag football, and have added Sunday kickball, and Monday softball to previously existing leagues. Come check out all of the action, and get yourself in the game this upcoming season! KC Sport & Social Club offers the best recreational sports leagues in KC. Most leagues are located in the center of the city so players can easily reach fields from all parts of town.

We have also spent our summer enhancing the quality of our Coed adult sports league, and continue to search for better ways to further enhance your experience as one of our members. We are proud to be the best, and main resource for recreational adult sports leagues in the KC area. We'll also be working to enhance all aspects of flag football leagues and individual classes so that we can continually offer the best experience and most enjoyment! Here at KC Sport & Social Club, we offer an absolute premier overall experience in and around the Kansas City area for recreational and competitive adult sports leagues, including our ever popular Kansas City flag football leagues. We've been around for many years and have always had the same goal in mind since day one... "to provide athletes of all levels with a great way of engaging in competitive and fun activities in and around the Kansas City area."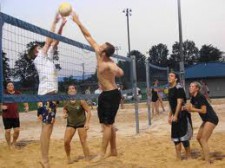 Not only are Coed adult sports leagues growing and thriving, but KCSSC makes it possible to play your company. Now, instead of competing with (and against) classmates, you'll be joining your co-workers on the field.The benefits of playing in a sports league with your office mates are numerous. The recreation allows ways to improve health and fitness, and the competition gives the opportunity to bond and build trust with the very co-workers that you work hard along every day. It can also offer a welcome way to unwind after work.
Kansas City Sport & Social Club offers two ways to get involved in sports. Teams can join or recreational leagues that are open to the public, or they can now join Corporate Sports Leagues (CSL) reserved for strictly corporate teams. CSL allow you to play against other companies throughout the city in and outside of your field.
Come out to play Co-Ed Sand Volleyball this spring. The season consists of 6 weeks of regular season play followed by a two week single elimination tournament. Stay after games as the sponsor bar will serve as the league sponsor bar serving up great food and drink specials after the games.

The Kansas City Sport & Social Club is the regional chapter of the American Sport and Social Clubs Network. The social club organizes recreational sport leagues and social events for adults in the area. Joining the club is free, but members must pay a fee to participate in a particular sport league that lasts up to two months. Examples of various sports you can play include men's basketball, coed kickball, coed softball, coed sand volleyball, coed soccer and coed Kansas City flag football. You can enroll in a league as an individual or as an entire team. One of the club's yearly social events is a mini-golf pub crawl.


Kansas City Sport & Social Club
Kansas City, MO